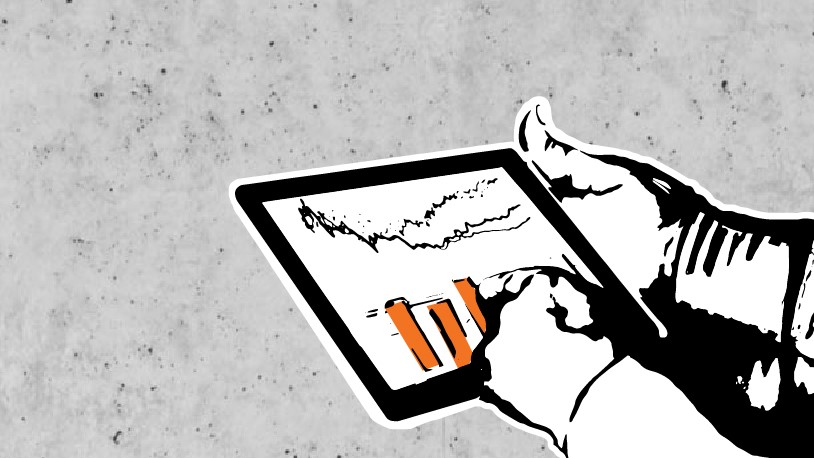 Wealth Management Connect MoU signed: How to realise the potential of the Greater Bay Area financial hub
Background
The People's Bank of China (PBOC), Hong Kong Monetary Authority (HKMA) and Monetary Authority of Macao (AMCM)1 jointly announced the launch of the Wealth Management Connect (WMC) Scheme on 29 June 2020. The WMC Scheme aims to build up the Greater Bay Area (GBA) financial hub by facilitating cross-boundary investments for GBA residents. Since the announcement, both regulators and industry have been working on the preparation and implementation details.
In January 2021, HKMA revealed that the WMC scheme will be launched as early as possible. While details of the eligible products are yet to be disclosed, bonds are expected to be the main focus during the early stages, potentially followed by insurance.
On 5 February 2021, a Memorandum of Understanding (MoU) on supervisory cooperation under the WMC Scheme has been agreed upon and signed by relevant regulators2 across Mainland China, Hong Kong and Macao. This is to further strengthen the regulatory cooperation across jurisdictions, and ensure proper risk controls and the effective operation of the Scheme.
What you need to know
The Wealth Management Connect Scheme MoU and its implications
Download our flyer
Basic principles of the MoU
To establish a sound supervisory cooperation, arrangement and liaison mechanism, the MoU outlines the agreement on the Basic Principle of the Scheme. The «regulation by the jurisdiction where the business is conducted» serves as the core principle, alongside the principles of supervisory cooperation and enforcement cooperation to prevent cross-boundary illicit or non-compliance activities, as well as investor protection to maintain orderly and fair trading within the Scheme.
In the MoU, the parties have reached a consensus on providing guidance to banks of their own jurisdictions to:
Conduct due diligence and risk assessment of wealth management product in scope

Take measures for investor protection such as thorough suitability assessment and investors education, including to promote buyer and seller responsibilities

Comply with AML/CFT obligation

Ensure closed-end loops for fund management and proper management of operation and investment accounts

Investor data protection and information sharing for enforcement cooperation
How banks should prepare themselves for WMC
The banks that plan to participate in the WMC Scheme will have to review, adapt and/or develop a fit-for-purpose end-to-end framework and process based on the following:
Uniformisation of regulatory framework and maturity
Gaps exist for banks in their one-jurisdiction setup when benchmarking the Scheme framework. This means banks will need to establish practices that comply with regulatory requirements in all three jurisdictions. Challenges in achieving a high level of uniformisation and maturity are identified as cross-jurisdiction setup involves thorough consideration of business and operational complexities.
Data protection and sharing
Banks are expected to have Data Protection and Data Sharing capabilities for an integrated secured client data system across Hong Kong, Macao and Mainland China, especially in relation to client information and transactional data exchange between regulators from other jurisdictions. Dedicated data teams might be tasked to deal with their cross-border counterparts and accommodate information requests under justification (i.e., enforcement action).
Client onboarding process
Banks should ensure that the client is eligible to invest in the cross-boundary wealth management products. Banks should adopt a convergent control framework to fulfil the AML/CFT obligations from relevant jurisdictions when performing AML and CFT due diligence. In terms of suitability check, investor profiling should cover information required by regulators across all three jurisdictions throughout the client lifecycle.
What you need to know
The Wealth Management Connect Scheme MoU and its implications
Download our flyer
Front-line staff training
The front-line staff should be certified and trained on cross-border market knowledge and product knowledge on a regular basis. The sales process will follow regulations by the jurisdiction where the sale is conducted, but relevant staff should be well trained and follow the specific sales procedure for the WMC products.
Resourcing and specialised task force
Banks need to invest in additional resources to set up and implement an end-to-end process and control framework that are specifically for the WMC Scheme (including deep-dive gap analysis across the different business, all lines of defenses, and process architecture and design).
Banks may need to leverage additional resources to transform their technology and digital platforms for cross-border applications specifically for the WMC Scheme set-up. Tailor-made services and offerings for the WMC Scheme, and to some extent for the GBA market, are key for banks to distinguish from their competitors. Understanding how to design and package products that are both acceptable by WMC requirements and desirable by the GBA customers should be the focus of the product task force.
Key elements for banks to consider of preparing for the WMC framework and operating model: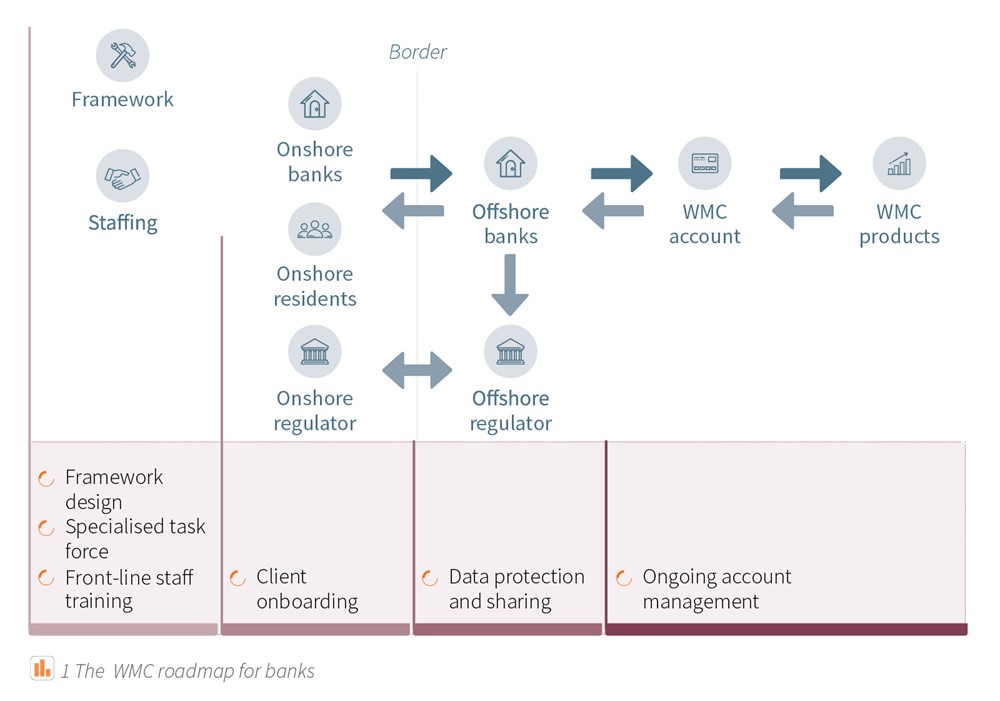 Next Steps
Further details of the WMC Scheme are being worked out by the regulators and the industry, and more requirements are to be revealed regarding wealth management product eligibility (e.g., product type, risk categorisation, product disclosure) and WMC cross-bank operational management (FX exchange management, quota management, platform setup).
Despite the pending details, many banks have already kicked off the strategic planning in the GBA. «First come first serve» marks the huge, yet volatile, GBA market opportunities, and banks are advised to be equipped for the fierce competition as early as possible.
Synpulse has expertise that includes defining and implementing Target Operating Models that ensure that financial services processes control and risk management are compliant. We would be most pleased to discuss with you about your crossborder framework to support your expansion into the strategic market of the WMC Scheme, and to provide you with further information on the topic.
Kindly reach out to Salomon Wettstein (Partner) and Gregory Achache (Associate Partner, Regulatory Compliance & Risk Greater China Competence Centre Lead)
WHAT YOU NEED TO KNOW
The Wealth Management Connect Scheme MoU and its implications
Download our flyer