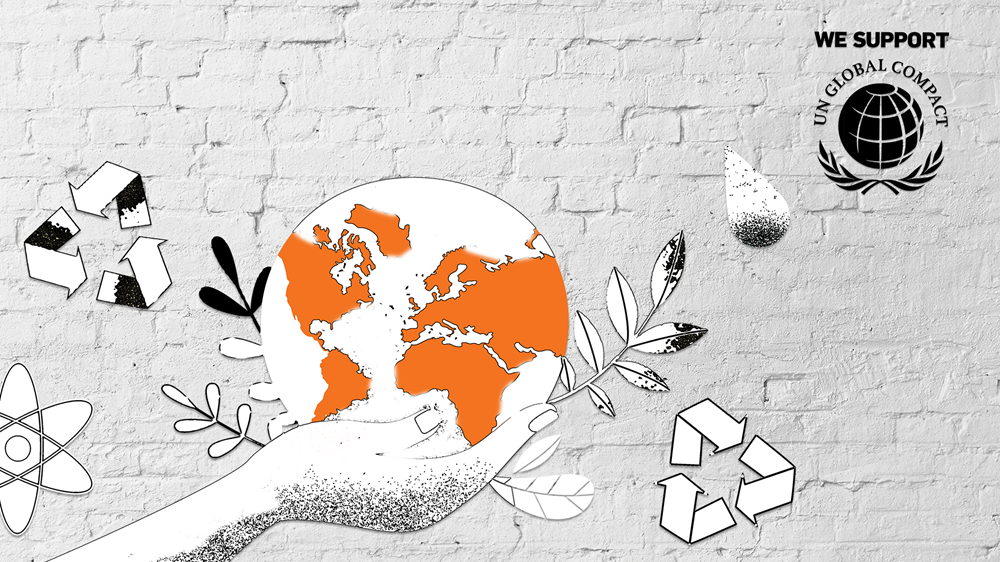 UN Global Compact Communications on Progress 2021
Synpulse's CSR & Sustainability teams provide a platform where employees can meaningfully engage with the environment and the communities around their workplace. Our goal is to build lasting partnerships with local organizations to drive social and environmental impact beyond our core consulting services.
As a part of this continued effort and as a UN Global Compact signatory, Synpulse is happy to publish its annual Communication on Progress for the year 2020. The UN Global Compact is a voluntary, global initiative which has established ten general principles for a company's CSR activities. These principles are based on internationally recognized conventions within the four areas of human rights, labor rights, the environment, and anti-corruption.
While the pandemic certainly brought some more pressing issues to the fore, Synpulse has continued to embody the ethos of the UN Global Compact throughout this unprecedented year. Under Dr. Christoph Nützenadel's leadership our organization, and especially our employees, have made strides towards aligning our business goals with the UNGC principles.
At a high level, relevant corporate policies across all four areas of the compact have undergone a thorough analysis, and areas of improvements have been identified within all eleven offices of the Synpulse Group. Furthermore, our corporate social responsibility efforts have been centralized globally through standardized principles across major areas of commitment.
INterested in Learning more about our Activities?
Get the full UN Global Compact report
Download here
Some highlights of our actions include:
1. Continued employee and management time, monetary, and in-kind contributions through events with local socially-driven organizations. In 2020, the company donated USD 34,000 across all locations, with an average of USD 70.82 per employee.
2. Incentives for employees to use mass transit for travel to and from offices. For locations where public transportation is not an option, fuel costs are only reimbursed when employees make use of a carpool. In addition, because of the pandemic, employees have been provided with more support to build the infrastructure they need to be able to work remotely in a comfortable manner and reduce work commute overall.
3. Opportunities for employees to use 40 hours annually for capacity-building through Synpulse's academy program. These include business-relevant courses offered through trained employees or external vendors. On a case-by-case basis, each location also has annual budget set aside for employees to pursue courses outside of the academy catalog if they are expected to build skills for a current or potential client project.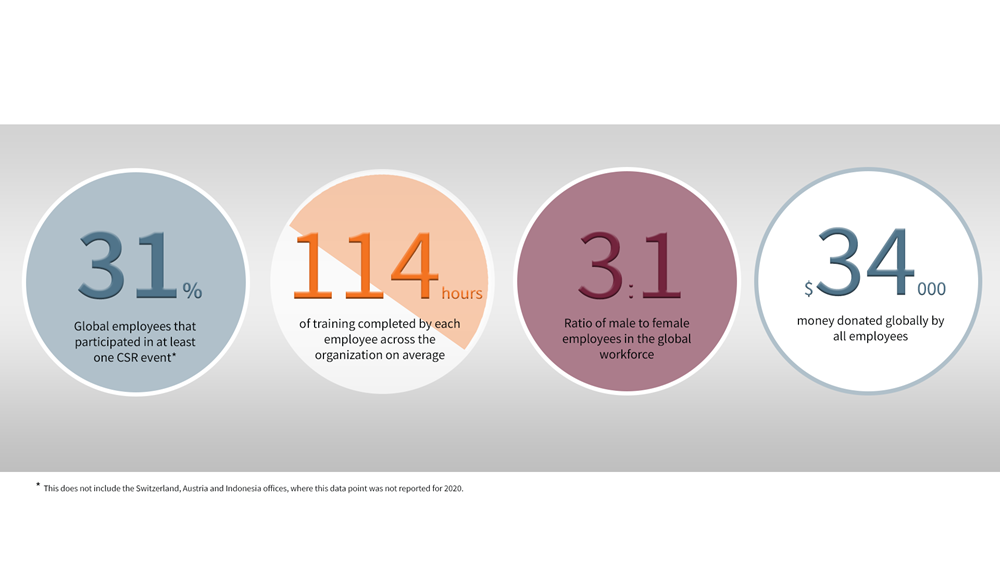 As we move into 2021 and continue to battle with this pandemic, we are hopeful for the world and committed to playing our role in supporting the communities around us even more. To learn more about our progress in 2020 and focus areas for 2021, please download the complete report here.