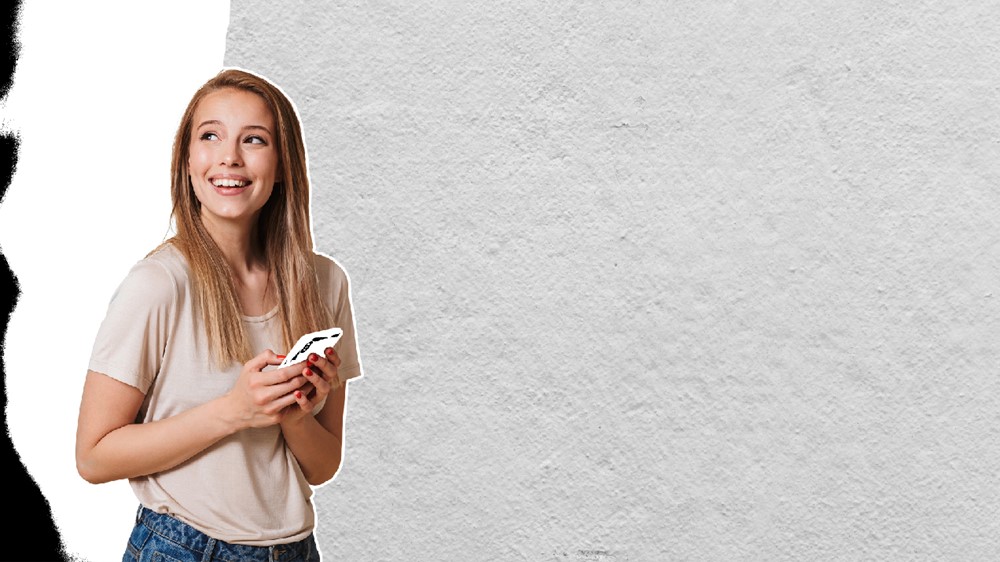 The Move to Engagement Banking & How to Make it Successful – Insights from the Backbase – Synpulse Partnership

Part 4: Takeaway No. 2 for Your Digital Transformation Program: Clearly Structure Teams and Interactions for Efficiency and Visibility
This is the fourth article in a series of five, where we will look at the second of three valuable lessons learned from our real-life experience with helping a client set up an engagement banking platform.

---
Clearly Structure Teams and Interactions for Efficiency and Visibility
Our digital transformation programs on the Backbase EBP use a new methodology to apply the bank's strategy, to leverage its mission or "purpose for existence," and to create a sense of urgency within the program. The methodology helps us create a top-down, outside-in vision of the program, which in turn is instrumental in enabling all the team members to shape their own personal and individual visions of their program. Creating a shared vision results in outstanding drive and the build-up of momentum throughout the program.
High momentum and drive have a lot to do with clear team collaboration and efficient communication. Here are the preconditions needed so that your Backbase delivery squads can release new mobile banking functionality with sprint T+2 (each sprint lasting two weeks):
The client journey and UX/UI design must be completed

The bank's products must be ready in the backend

The bank's integration layer must be ready to expose the REST APIs (e.g. of product and backend data) that are needed by the mobile application
The diagram Fig. 1 below shows a conceptual overview of our team sprint plan that ensures a clear process and efficient interaction, as well as prevents blockers or "idle times." After each step, the definition of ready must be fulfilled in order to guarantee a smooth transition to the next step.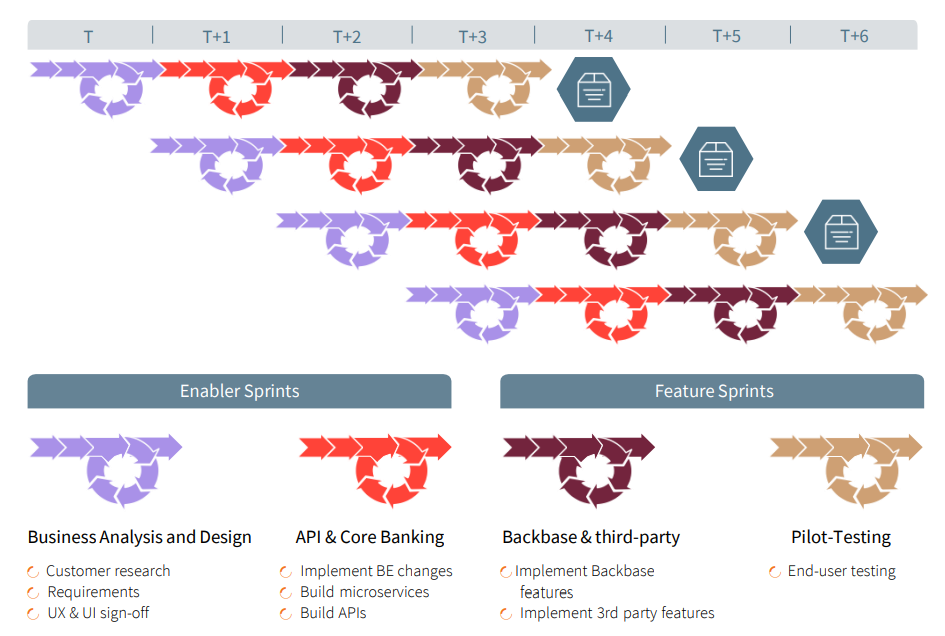 This working rhythm is key for any digital transformation, as it allows the high-level vision of the digital transformation program to be broken down into sprint goals for the respective individual teams. Once established, it lead to high levels of both momentum and motivation within your digital transformation teams.
In our next post we'll be looking at the third key takeaway on building up your skills.
Digital banking will be the dominant channel for your clients going forward
Banks which have launched on the Backbase experience banking platform have improved their KPIs significantly, with 90% lower channel maintenance costs, 33% lower IT costs for new app builds and 60% faster time to market.
The digital bank is the bank of the future. When planning or running such a program, our recommendation is to focus on a plan beyond delivery, establish clear ways of working between all the teams involved, and attract and build up specific platform skills early.  
If you're interested in finding out more and learning how this approach can benefit the digital transformation of your bank, feel free to contact us for a call.