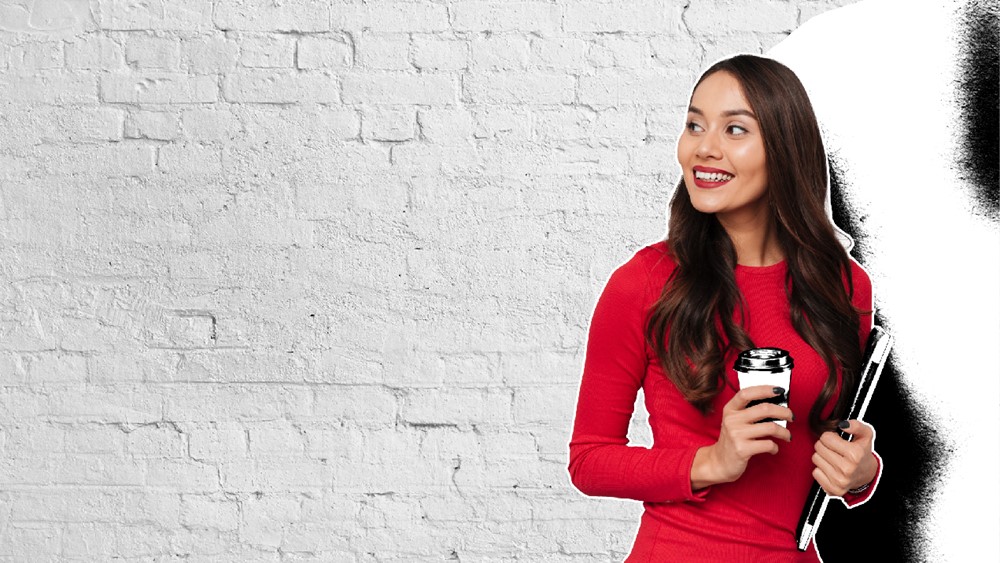 The Move to Engagement Banking & How to Make it Successful –
Insights from the Backbase – Synpulse Partnership

Part 1: Why the Need for State-of-the-Art Engagement Banking?
In this post, the first of a series of five, we look at why digital will be the dominant channel for banking clients going forward and why institutions should be responding with a new engagement banking platform.
---
The Perfect Storm
In recent years numerous factors have increased the need for business in general to move from physical to digital. This development has been further accelerated by the pandemic, with corporations looking to digital-first solutions as face-to-face interaction becomes more and more difficult. This trend can also be observed in the banking industry. Here the figures indicate growing use of digital channels and a surge in the use of mobile banking over the past year:
1 Between 2019 and 2020 the banking industry saw a 26% increase in mobile banking usage across many major markets

45% of customers are now using mobile banking more than before the pandemic

Only 20% of customers prefer visiting a bank over using digital channels

1 74% of 65+ customers in CH are "online", 95% in the 65-69 age cohort
A user-first digital platform has become a hygiene factor as opposed to a pure differentiator. Why? As the diagram shows, market and customer forces have combined to create a perfect storm unleashed by the coronavirus pandemic.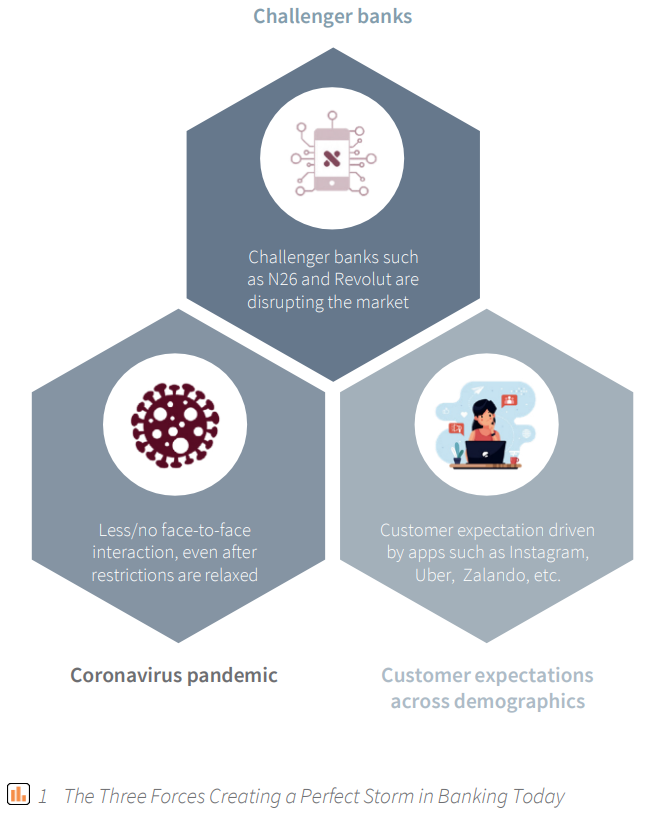 Thanks to innovative solutions offered by tech companies, fintechs and challenger banks, digital interactions have already become the default communication method for many people. Especially the younger generations have started to expect "digital only". The trend has been accelerated by the lock-down during the Corona pandemic which forced all banking customers to use digital channels.
The perfect storm created by the three forces – the challenger banks, the Corona pandemic, and customer expectations across demographics – requires expert navigation. Synpulse and Backbase are ideally positioned to provide this expertise to help banks respond to these three forces and accelerate their digital transformation.
The basis of the solution is an engagement banking platform (EBP).  Let us first look at the strategic preconditions you should keep in mind to make your digital transformation a successful one.
Digital banking will be the dominant channel for your clients going forward
Banks which have launched on the Backbase experience banking platform have improved their KPIs significantly, with 90% lower channel maintenance costs, 33% lower IT costs for new app builds and 60% faster time to market.
The digital bank is the bank of the future. When planning or running such a program, our recommendation is to focus on a plan beyond delivery, establish clear ways of working between all the teams involved, and attract and build up specific platform skills early.
If you're interested in finding out more and learning how this approach can benefit the digital transformation of your bank, feel free to contact us for a call.