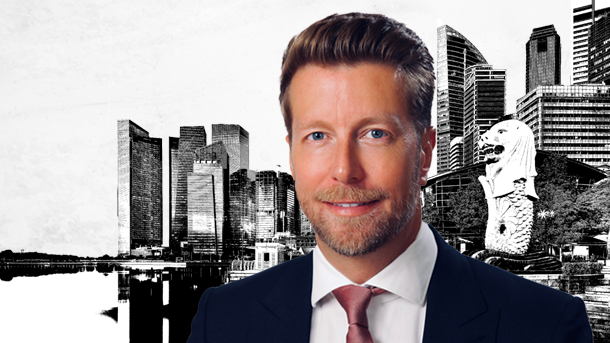 Synpulse Expands Global Partnership with Digital Banking Veteran Andreas Skopal 
Andreas Skopal, a financial services veteran with over 20 years of consulting and technology experience, will lead Synpulse's global digital banking practice and Business, Innovation & Growth Competence Centre, further reinforcing the firm's commitment to provide clients with state-of-the-art digital advisory services.
Leading global management consultancy Synpulse announces the expansion of its leadership team with the appointment of digital banking veteran, Andreas Skopal, as a new Partner. Andreas will play a key role in leading and further strengthening Synpulse's digital banking practice and Business Innovation & Growth Competence Centre for banking and delivering the firm's ambitious growth plans.
With a career spanning over 20 years, Andreas has worked in consulting and technology roles in over 30 countries, specialising in digital strategy, customer experience, design, data and analytics, and front-end engineering.
His most recent role as the inaugural Group Chief Digital Officer at Gulf International Bank (GIB) saw him leading the bank's digital value propositions, practices, organisation and innovation agenda across the various business lines including retail, corporate, SME, transaction banking and investment banking. At GIB, he also led the region's first SME and consumer digital bank. Prior to that, Andreas was a Partner and Senior Director at two Big Four firms leading the digital financial services, and digital and customer business lines across various markets including Southeast Asia, Oceania, Africa, India, and the Middle East.
Yves Roesti, Managing Partner and CEO of Synpulse Group, said: "We are delighted to have Andreas with us to support our clients in their digital transformation journey. His expertise is key to Synpulse's ambitious growth plan, and Andreas' extensive experience will enhance our digital practice especially during a time where digital transformation is vital to any organisation's strategy."
Commenting on his appointment, Andreas said: "It is an honour to be part of a firm that specialises in the financial services industry, with technology embedded in their DNA. The growth story of the firm is a testament to the work Synpulse is doing in the market with leading brands, and the impact they are making with ecosystem partners, in the FinTech community, and with regulators more broadly.  I look forward to working alongside my Synpulse colleagues to bring together leading propositions that empower our clients' to deliver exceptional experiences to their customers."
About Synpulse
Synpulse is an internationally established management consulting company and valued partner of many of the world's largest financial services providers. Since its founding in 1996, Synpulse has been supporting banks and insurers along the entire value chain; from the development of strategies and their operative realisation, to technical implementation and hand-over. Synpulse is characterised by in-depth industry knowledge and the passion and commitment of its more than 500 employees, who come from more than 20 countries. Synpulse is represented with locations in Zurich, Geneva, Dusseldorf, Singapore, New York, Hong Kong, London, Sydney, Bratislava, Manila, Jakarta, Hyderabad and Bangkok.
For more information, visit www.synpulse.com