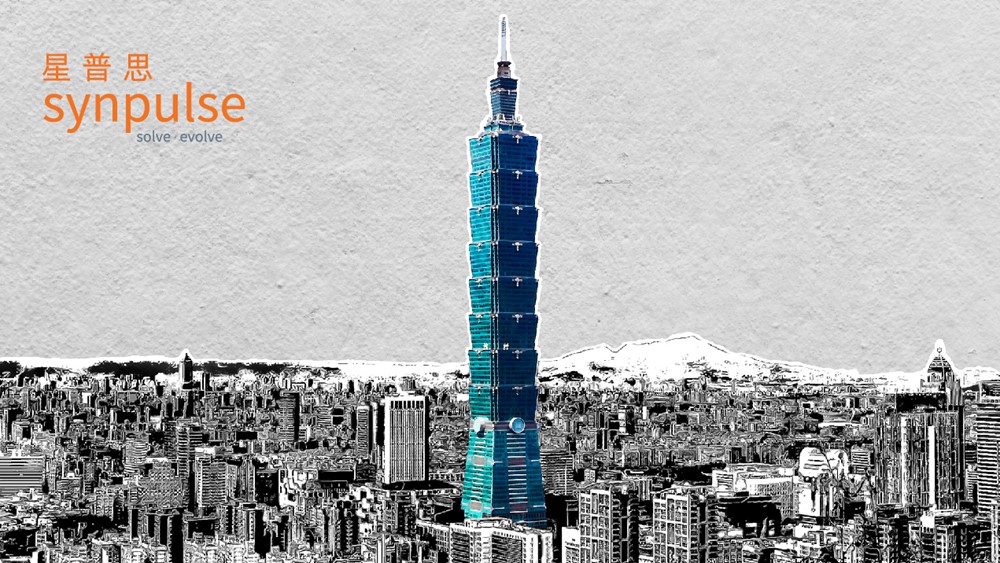 中文 | English
Synpulse Boosts Presence in North Asia with Opening of Taiwan Office
The timely expansion will enable the global management consultancy firm to work in close proximity to its increasing number of local and regional clients.
16 February 2022, Zurich – Synpulse, a global management consultancy and technology firm and trusted partner of financial services providers, has expanded its footprint into Taipei, Taiwan as part of a regional expansion initiative to better serve its increasing number of clients and onshore projects.
In recent years, the global firm has been observing a surge in demand from the private banking sector across Asia. In Taiwan, this was contributed by the implementation of its 'Wealth Management 2.0' policy, which has enabled Taiwanese financial institutions to advance their businesses into the private banking sector and extend their wealth management offerings. As a result, products and services offered by Synpulse, such as wealth management platforms and consultancy, are in high demand.
The new office opening will allow Synpulse to be closer to its clients and to carry out an increasing pipeline of large platform implementations across Taiwan.
"Taiwan is an important market for us. For the past few years, we have been operating remotely on our Taiwan projects, so to be able to officially open our physical doors here signifies a big milestone for us. We look forward to building closer relationships with our clients and partners, and to working with them to drive the growth of Taiwan's financial services industry," said Salomon Wettstein, Senior Partner of Synpulse.
Synpulse's Asia hub has been growing significantly over the years. More recently, the global firm added a number of local and international banks in Taiwan to their reputable client portfolio. The projects, most of which require an ensemble of experts across the Synpulse ecosystem, have resulted in the push for more local resources.
"The establishment of our Taiwan office would not have been possible without the hard work and support of our team that has worked tirelessly on this expansion project," added Wettstein, who oversees Synpulse's North Asia market. "We are extremely excited to hit the ground running and aim to take the next few months to build up our staff strength, actively hiring local talents to support our solid pipeline of projects."
About Synpulse
Synpulse is an internationally established management consulting company and valued partner of many of the world's largest financial services providers. Since its founding in 1996, Synpulse has been supporting banks and insurers along the entire value chain, from the development of strategies and their operative realisation to technical implementation and hand-over. Synpulse is characterised by in-depth industry knowledge and the passion and commitment of its more than 700 employees, who come from more than 20 countries. Synpulse is represented in Zurich, Geneva, Dusseldorf, Singapore, New York, Hong Kong, London, Sydney, Bratislava, Manila, Jakarta, Hyderabad, Bangkok, Luxembourg, and Taipei.
For more information, visit www.synpulse.com
Media contacts
APAC: Rhea Concepcion, Rhea.Concepcion@synpulse.com
EUUS: Lisa Benjamin, Lisa.Benjamin@synpulse.com

Adda Chua (Fifth Ring on behalf of Synpulse), Adda.Chua@fifthring.com