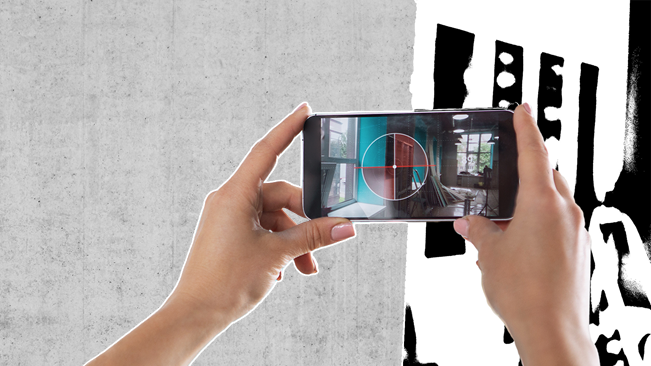 Remote Inspections: New Superpowers for Underwriters? 
Part 4: Remote Video & Customer Self-Inspections
The pandemic is a catalyst for video-calling & self-inspection solutions. Why not get your customers to help? Find out how property underwriters can capitalize on people's growing comfort with remote video & self-inspection solutions to gather valuable information without being physically present onsite.

---
Remote Inspection Technologies
Property underwriters are under pressure to generate renewals and new business with limited resources – and the coronavirus isn't making life any easier. How can technology help?
Remote inspection technologies are the way forward – read part 1 of this article series for more insights. Over the past few years, we at Synpulse have performed vendor analysis studies for multiple clients and worked with various technology providers. We've seen with overwhelming clarity that adding a remote inspection capability into the underwriting process significantly improves and streamlines the end-to-end underwriting process. We've also found that it's helpful to organize these technologies into four categories (diagram 1):
Customer Self-Inspections

Remote Video Inspections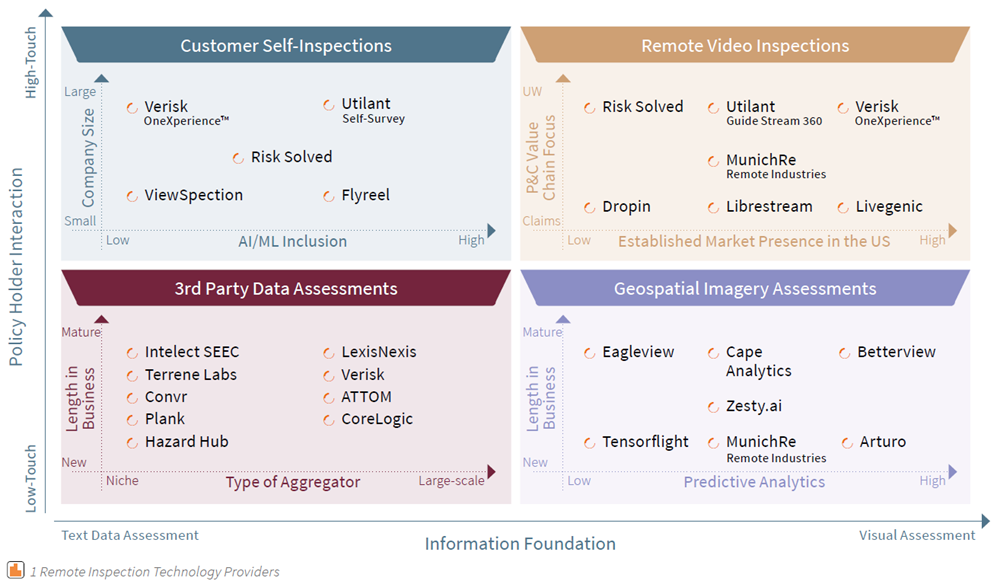 In this article we focus on the last two of the four main categories of remote inspection technology: Customer Self-Inspections & Remote Video Inspections. 
Customer Self-Inspections
One of the main trends we've seen is that customers are more comfortable using technology to "self-serve." This means they can do much of the work on their own, which limits the need for physical contact or a phone call. This can work quite well for customers who are busy and have trouble setting up a risk assessment due to their schedule. Especially during Covid-19, where rules of social distancing and even self-isolation have been enforced, having access to such a technology helps gather first-hand property information without exposing clients, employees, or third-party inspectors to the virus.
Here's a short survey of the market for customer self-inspection solutions:
Remote Video Inspections
With the prevalence of video and live-stream communication, a number of companies have integrated such tools to guide the insured or potential customer through a typical risk assessment at the actual property. While many of these companies have initially targeted the claims assessment and adjustment process, there is a trend to using the same products for live-stream inspections during the underwriting process.
Here's a brief overview of the market:
Conclusion
We put together an overview comparing the pros and cons of the various remote inspections solutions (diagram 2):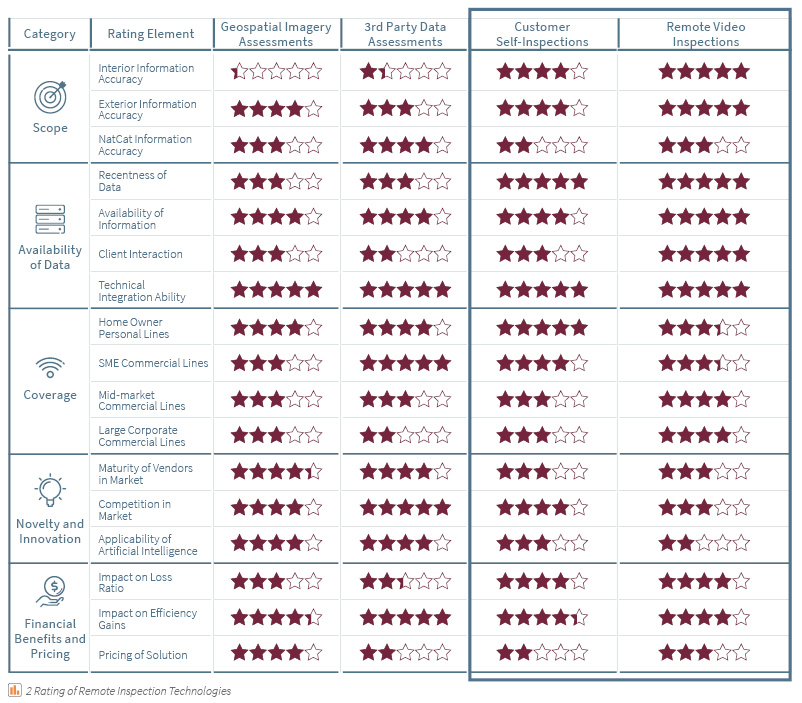 Click below to continue reading and get all our insights on the additional remote inspection technologies as well as our detailed rating & conclusion on all four:
Download the entire article for free to learn more about other Remote Inspections Technologies & get our detailed rating of all four!
Read the full article
How Synpulse Can Help
At Synpulse we've helped dozens of major insurers in the vendor research phase and implementation delivery to bring new tools to their enterprise. Often this takes the form of initial conversations to understand the real problem areas of the underwriting and risk engineering teams and use workshops and interviews to find a target solution and the accompanying approach. We have had extensive experience with insurers of every size, and we often see that a new perspective is very helpful in transforming teams and organizations. Now is a crucial time for every insurer to strategically position themselves with the right risk assessment technology to remain competitive in 2020.
If you're interested in learning more about the opportunities available in terms of remote inspection, get in touch with us now to discuss:
How you can identify the best solution to match your current situation and pain points

How these tools can better equip you to respond to Covid-19

How these tools fit into your operating model to enable or replace site visits

How much you have to spend and which tool will give you the most value for your investment

How you could incorporate these tools into your existing system landscape to create an automated E2E journey