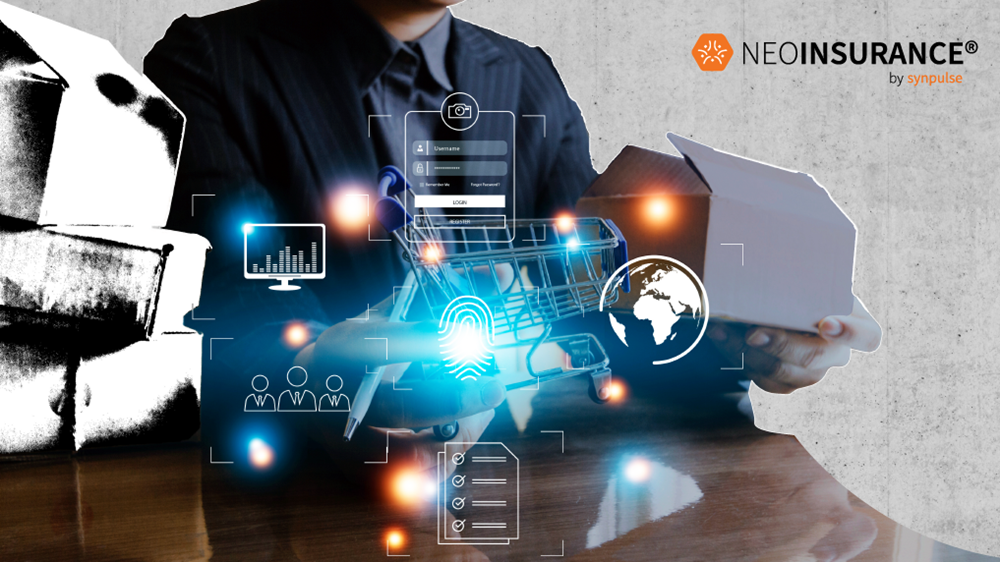 Core Belief 1:

Embedded Customer Journey


In this article, we would like to elaborate on how insurers can scale up to meet rising customer expectations about convenient and integrated services which we strongly believe will be one of the key success factors in the NEOINSURANCE® world as stated in our recently published whitepaper.
---
Changing Customer's Needs and Demands
In today's era of rapid digitalization, where convenience and speed are ubiquitous, consumer demands are constantly evolving. Consumers' purchasing behaviour are shifting as they opt to shop through digital sales channels and platforms. This has been further catalysed by the COVID-19 pandemic, raising the fraction of goods and services being produced and consumed on digital channels. This applies to financial products and services in the very same way as it does for physical goods.

Customers' core concern is living their lives in the most convenient manner possible. Convenience is a pivotal attribute of successful products and services, especially today when almost everything is literally at one's digital fingertips. Products and services must fulfil this demand for convenience, including insurance.
Beyond convenience, customers also demand products and services integrated into their daily life:

Lifestyle-oriented products: customized all-in-one products enable customers to feel valued and provide them with worry-free services that they need according to their individual lifestyle preferences and circumstances.

Engaging purchasing process: Customers demand real-time products and services when they have a personal need. These should be instantly and universally available, purchasable anytime and anywhere, with an immediately closable, digitally-enabled sales process that is engaging with customers by taking care of their real-life interests and experiences.

Empowering experience: Customers expect seamless, consistent experiences along the entire customer journey where they are empowered to decide when, with whom, and over which communication channel they interact no matter whether it is an on- or offline touchpoint.
Impacts On Traditional Insurance
The traditional insurance model comprises of sales channels via agents and brokers where physical interactions and communication prevail. This model has been progressively challenged over the last decades.

With the initial waves of digitalization, insurers have shifted towards digital and hybrid channels to sell to and engage with customers. New modes of interaction, such as self-service portals, mobile apps, online and hybrid advisory, chatbots and many more have complemented face-to-face interaction. Moreover, insurers have adopted integrated business models where insurance products are sold through ecosystem partners as separate add-ons on top of the primary products being purchased. A typical example is motor insurance sold alongside the car at the dealership.
However, the raising bar of customer expectations for convenience presents a particular challenge for insurers today. Insurance products are still perceived as relatively boring, emotionless, lacking transparency and cumbersome to buy, resulting in customers feeling that their true needs are being fully addressed. Few look forward to interacting with their insurer, as the digital closing and service fulfilment processes remain slow, encumbered by manual steps. The main reasons for this are that customers' lives simply do not fit into rigid product-centric lines of business, nor to insurance-related necessities, and hence insurance remains regarded as a necessary evil decoupled from customers' real, everyday needs.
A new wave of digital transformation is thus apparent, one which truly satisfies customers' demand for convenient, lifestyle-oriented, and worry-free insurance products directly sold at the moment risk is created.
Why Synpulse Believes In This Core Belief
Although the insurance sales process has been significantly digitalized over the past few years, demand for insurance has not seen a huge increase despite the widening worldwide protection gap. In other words, the level of insurance coverage bought increasingly lags behind what would correspond to a socially and economically appropriate risk mitigation level.
Therefore, insurers must develop innovative business models not only integrating but seamlessly embedding their value chain into those of other ecosystem players, fulfilling customer's everyday needs and thus boosting demand and purchasing inclination of insurance. Insurers must shift from product-centric to customer-centric mindsets, developing simple insurance products which are modular, customisable, dynamically priced, data driven and lifestyle-oriented and hence easy to abstract into goods and services of daily needs. Where appropriate, traditional product models can be complemented by parametric, index-based solutions to fill the protection gap which indemnity insurance typically burdens the insured such as cover exclusions, franchises, deductibles etc., and to offer transparent, predictable, index-based and quick settlements which in return augments customer convenience.
Applied to the aforementioned example from the mobility ecosystem, this means that motor insurance is no longer modelled and sold as a one-size-fits-all stand-alone product but invisibly embedded as a native component into every car purchased, rented or shared, dynamically priced and flexibly adjustable taking ecosystem leveraged usage- and behaviour-based data into account to conveniently offer drivers the level of coverage they truly need and at a risk-adequate price.
As a prerequisite, insurers need to continue opening their IT and infrastructure landscape, enabling plug-and-play insurance offerings to be seamlessly embedded into the production and distribution processes of their strategic ecosystem partners and to reach the final customer at the point of sale where risk is created. Open, modular and API-driven platforms are the indispensable technological foundation of every successful embedded insurance solution and often serve as the orchestrating heartbeat of an entire ecosystem, be it Mobility & Travel, Property, Health & Accident or Wealth & Protection.
Embedded insurance allows customers to enjoy the benefits of insurance without worrying about unforeseen circumstances. Product convenience significantly increases when insurance is embedded, and consequently leads to a more appropriate level of risk mitigation versus when insurance is offered monolithically. However, to harvest the benefits of embedded insurance, insurers must continue to reinvent their business model, challenge their ancestral role and further invest in their ongoing digital transformation.
How Synpulse Can Help Bridge This Gap
To master this next wave of digital transformation, we at Synpulse have developed the NEOINSURANCE® business model, a future-prove approach based on embedded insurance products, customer-centricity, lifestyle-orientation and the ecosystem imperative, which we have elaborated in the mentioned whitepaper.

Within each ecosystem, insurers need to understand the roles they can play. A crucial aspect of a successful NEOINSURANCE® strategy is to define the right role and to diligently select a portfolio of strategic ecosystem partners that best complement this role. At Synpulse, we not only help to analyse insurers' current business models and ecosystem strategies but also provide them with hands-on fit-gap analysis and solutions to derive an actionable strategic transformation roadmap.
Synpulse's suite of proprietary assets, such as our NEOINSURANCEINABOX® Model, NEOINSURANCE® Target Operating Model, NEOINSURANCE® Market Radar and NEOINSURANCE® Open Insurance Platform Assessment are only some of our best practices to accelerate and master your transition towards a dominant player in the NEOINSURANCE® game level.
NEOINSURANCE®
Discover our best-in-class NEOINSURANCE® artifacts portfolio and how we support our clients on their strategic transformation journey to become a key player in the Embedded Insurance playground.
Explore what we offer

To take the next step in your NEOINSURANCE® journey, contact us to schedule a follow-up discussion to evaluate your needs in detail and share more on our offerings.