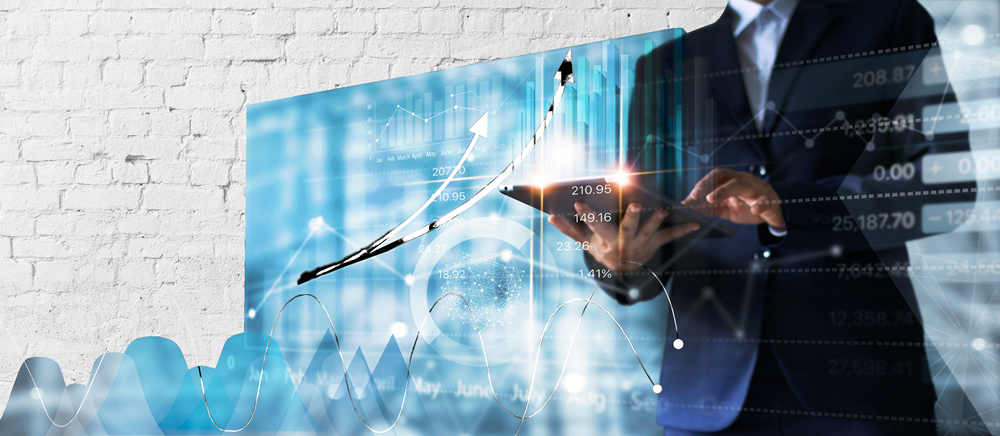 How a Single Programme Can Transform Your Entire IT, Core Banking System, and Back Office on Time and on Budget
Core banking migrations are large transformation endeavours notoriously known to be delayed and with overrun budgets. Crédit Agricole next bank, Avaloq, and Synpulse have proven that it does not have to be that way. In this article, we have compiled the three key success factors behind the completion of bank's large-scale digital transformation on time and on budget.
To enable its growth ambitions, reduce time-to-market for new products or services, and create a state-of-the-art digital client experience, Crédit Agricole next bank (CAnb) embarked on a 15-month journey towards a digital future with a fully remodelled system and provider landscape. Synpulse, with its expertise in high-paced digital transformation projects, supported the bank throughout its entire transformation programme, demanding core banking system replacements.
Read on to learn more about our insights on successful large-scale transformations.
A front to back transformation
Crédit Agricole next bank, the Swiss retail branch of the major French banking group, has been around for over 21 years. It has continuously grown over the years since it was founded, opening 11 branches across Switzerland and reaching over 56,000 customers. Originally purely focused on property financing, the bank has become a full-fledged retail bank, offering accounts, cards, payment services, and investment opportunities to its customers, in addition to tailor-made financing solutions.

To enable its strategic vision and growth ambitions, the bank decided on a major transformation programme, the largest it has ever undertaken, with a focus on state-of-the-art digital solutions for its customers and higher scalability of its systems and processes.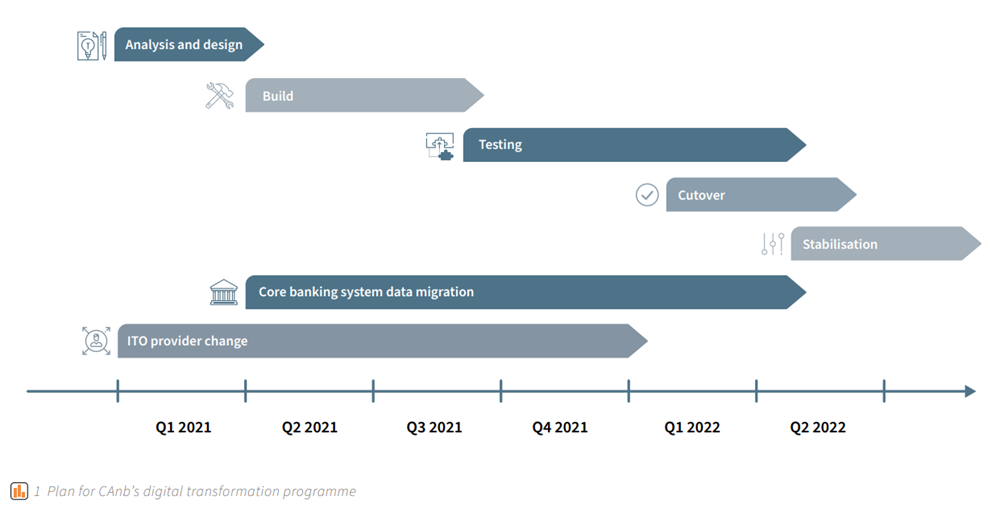 After a thorough due diligence and vendor selection process was finalised in 2020, the programme kicked off in the beginning of 2021 with a go-live planned at the end of April 2022, less than 15 months later. The bank started by transforming its IT infrastructure and services by moving to a new IT Outsourcing (ITO) provider. This transition occurred largely in the background with few impacts on the bank's staff. The new infrastructure ensured scalability for future growth.
In parallel, the whole organisation was hard at work to prepare the big-bang migration of the core banking services to Avaloq Core, the back-office activities to Avaloq sourcing, and the e-/m-banking solution to Avaloq's digital offering. The go-live would also include replacement or introduction of satellite systems. The existing online client onboarding tool would be replaced by a bespoke solution fully integrated with Avaloq Core, enabling prospects to open an account online in less than 15 minutes.
The introduction of a new client facing tool, which supports relationship managers throughout the home financing advisory process, has set the foundation for further digitalization of the credit processes. It has also enhanced customer interactions with the activation of a new co-browsing solution.
On Monday, 2nd of May 2022, CAnb went live with the entirety of the previously described solution as planned and in budget. The bank has successfully completed an impressive transformation, laying the foundation for future growth with its state-of-the-art digital experience for its customers.
Key success factors
With only 15 months, the programme's ambitious timeline underlines the scale of the impressive undertaking, including a big-bang go-live on multiple systems. Successfully completing such a large-scale transformation programme on time and in budget is no easy feat for any organisation.
We identified several success factors that enabled CAnb to successfully complete their digital transformation. Download our factsheet to learn about the key success factors.
Download now
Having an experienced transformation partner, such as Synpulse, onboard is a deciding factor for the success of any large transformation endeavour. Our bespoke solutions will enable you to successfully complete your digital transformation projects. Our team of experts will complement yours and you will be able to count on our experience to alleviate any issues encountered during the journey.
Contact us to learn more about digital transformation and our support offering.