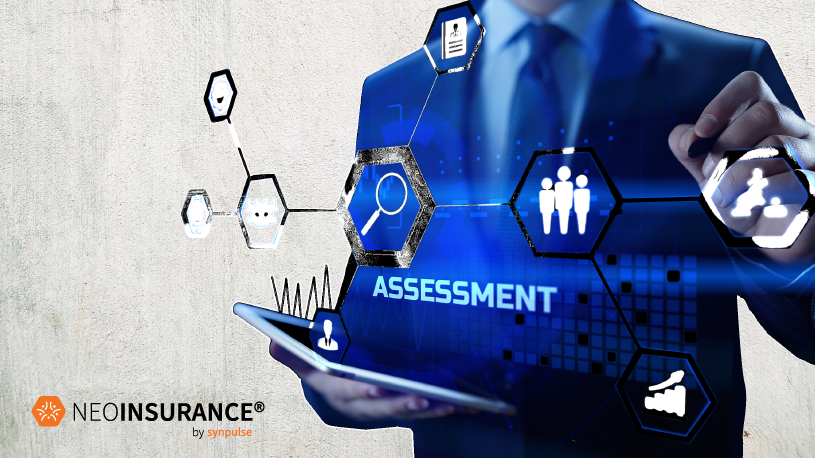 How To Improve Embedded Insurance Readiness Sustainably
Embedded insurance is quickly becoming a main trend in new business models, allowing insurers to integrate innovative insurance products into the customers' journey.
Customers' demand for convenience when purchasing products or services of any kind has grown over the years. They now prefer insurance coverages that are tailored to their individual needs, easy to understand, and available whenever and wherever they need them. This pushes industries to meet higher customer expectations.
To offer relevant insurance coverage to customers, insurers have to cope with the changes depending on their market positions and strengths.[1] Insurance is now being embedded into cross-industry ecosystems, either as a separate offering at the distribution partners' point of sale or as an embedded component in third-party products and services.
Embedded insurance, a developing concept that many insurers are adopting today, allows insurers to integrate innovative insurance products into their customers' purchase journey. It represents a great market opportunity, with high growth potential that helps insurers to close coverage gaps.[2]
Various studies predict that the importance of embedded insurance will catch up with – and most likely overtake – traditional distribution in just a few years.[3] [4]
Integrating insurance products into the customers' journey
But for insurers, changes in their processes create challenges across all business areas. Insurers need to address the challenges along the entire value chain – from accessing the end user's data at the distributors' point of sales up to the technological setup and integration of ecosystem partners.
Through our experience, we observed that the rather traditionally oriented insurer often needs the support of service and/or technology providers to meet these requirements and push their digital transformation.
Here are some strategic options for traditional insurers to follow:
1.       Managing General Agent (MGA) model
This model allows insurers to partner with MGAs to leverage their embedded insurance platform. The MGA runs parts of the insurance lifecycle, including delegated functions and the technical insurance platform, with the insurer as the risk carrier. To make use of the new types of data collected by the MGAs, the insurer must enhance its integration, data management, and analytics capabilities.
2.       InsurTech model
This model also designates the insurer as the risk carrier. Through the InsurTech platform being the single path to an ecosystem, the insurer inject embedded insurance products and propositions into the customer journeys of its strategic partners. To do so, the insurer must engage in the selection of an appropriate InsurTech platform to venture and run as part of its overall information technology landscape.
We usually see the existing traditional and emerging new insurance models co-existing, along with the underlying IT landscapes where some services might be shared.
SOUNDS INTERESTING?
Find out more about the capability & maturity assessment in our eBook, coming soon – register your email address to receive it directly in your inbox.
Sign up
Adopting a strategic transformation roadmap
However, given the wide range of different services and technology providers, insurers often lack insight into which solutions best complement their offerings and technology portfolios. To provide our customers with the best possible support, we developed two service offerings within the framework of NEOINSURANCEINABOX (NIAB®) that insurers can easily adopt.
The first one is the NEOINSURANCE® Market Radar®, which has a global coverage that is updated annually. It currently contains about 50 players in different categories, such as MGAs, insurance-as-a-service providers, InsurTech companies, and open platform providers. As part of our market research, we identified potential players, evaluated them on a fundamental basis, and summarised them in a comprehensive overview. Corresponding fact sheets per provider were also added.
The second one is the NEOINSURANCE® Capability & Maturity Assessment®. This is based on detailed market research and developed by leveraging the empirical findings from our customer projects. It covers all the relevant dimensions of embedded insurance – strategy, products and propositions, technical setup, scaling abilities, and commercials – to enable a holistic comparison and evaluation of providers.
The two service components can be combined to meet the expectations of our customers in the best possible way. Taking the insurers' vision, strategy, and ambitions into account, the insurers' expectations and needs towards potential providers are calibrated using different scenarios and working hypotheses.
A comprehensive questionnaire adapted to those scenarios and working hypotheses initiates the assessment and its results are depicted in a management-ready report for decision-making, which serves as input for the procurement process.
Through the service offerings, gaps towards the target state are described and recommendations on how to address them are elaborated. The identified options are then prioritised and transferred into a strategic transformation roadmap to incrementally increase the insurers' embedded insurance readiness.
Utilising relevant value-added features
In addition to identifying the right partners in their digital journey, insurers can also utilise relevant value-added features to further enhance their experiences.
To support insurers in their journey to enhance their digital capabilities, the NEOINSURANCE® Capability & Maturity Assessment®, a key module of the NEOINSURANCEINABOX (NIAB®) model, can be seamlessly complemented by further modules. The modules include the NIAB Strategy Definition®, NIAB Strategic Ecosystem Role Selection®, NIAB TOM®, and NIAB Transformation Path®, which can be integrated into a comprehensive and consistent service portfolio.
To develop a solution that fits customers perfectly, experts have put in their extensive market knowledge and project management skills. They operate as sparring partners for ideation and design, coming up with advanced and innovative solution blueprints.
Ultimately, to cater to each insurer's situation and needs, innovation and market research continuously enhance the assets underlying our service offerings. These include the roles and scenarios, needs calibration, RfI questionnaire, assessment, and benchmark.
NEOINSURANCE®
As an insurer, are you using the latest technologies to benefit from the increasing openness of the insurance industry?
Learn more about NEOINSURANCE®
If you would like to know what opportunities the future holds for your business, then please get in touch with one of our experts. We are very pleased to be at your disposal – contact us.