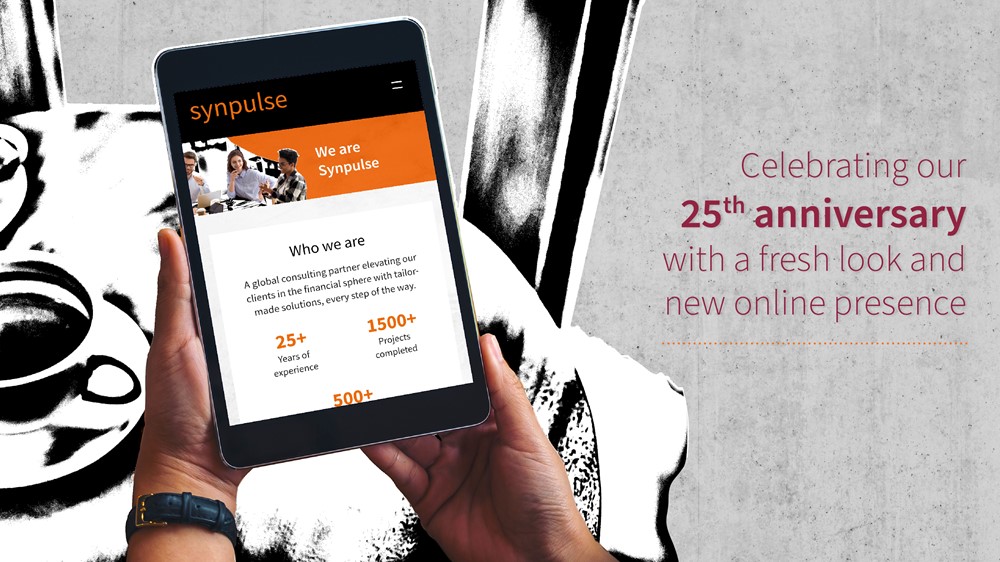 Celebrating Our 25th Anniversary with a Fresh Look and New Online Presence
It's quite remarkable to look back at the humble beginnings of Synpulse a quarter of a century ago and see where our journey has taken us. Founded in Zurich in 1996 as a small boutique consultancy, we have grown into an international company with subsidiaries in eleven countries, solidly based on the passion and commitment of more than 500 employees worldwide.
Over the past 25 years, Synpulse has completed more than 1,500 projects for financial services organizations around the globe and has created a unique ecosystem, partnering with over 100 third-party solution providers.
We would like to take this opportunity to extend our utmost appreciation and deepest thanks to our clients for their continuing trust in Synpulse.
Synpulse Brand Receives a Face-Lift
In celebration of our 25th anniversary, the Synpulse brand has received a fresh look for all online and offline communication purposes. Our logo has been reworked and new design principles have been implemented for our imagery to create a state-of-the-art visual style better suited to the digital world.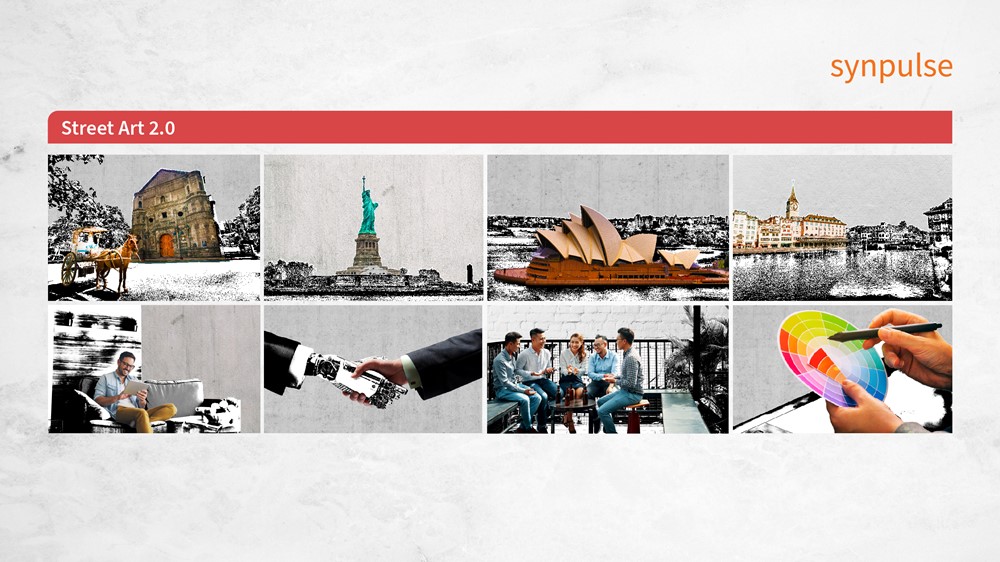 New Website Is Launched
Synpulse's new corporate identity places our clients even more at the center of our activities. To do this we have not only updated our brand, but have additionally created a new corporate website. Our primary goal was to build a more user-centric and responsive resource across all platforms. We aimed at making it easier for our users to find all the information they need about our wide range of products and offerings, resulting in the advanced and progressive "Service Search" function.
We hope you enjoy our fresh new style, and look forward to the next 25 years!