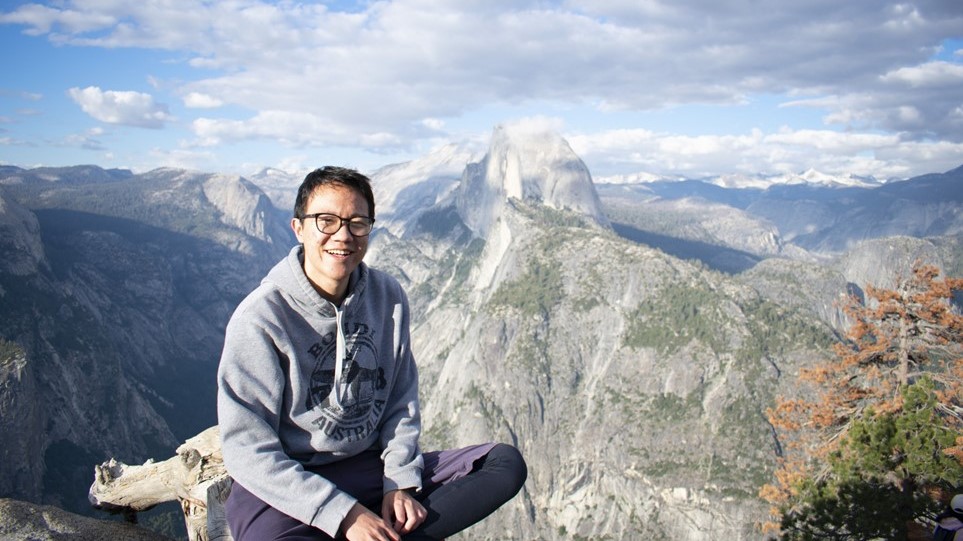 Davin Nugraha: Discovering That Next Big Fund Idea
"[Synpulse] has taught me that as long as you become a life-long learner and have the right support system around you, you can achieve great things."
Davin Nugraha had been with Synpulse Hong Kong for over a year and a half before transiting to a role as an Investment Product Specialist at a global private bank. This new opportunity has allowed him to tap into his interest in investments and be always on the lookout for that next big investment idea.
Apart from his career transition, Davin also shared his hobby of tea-tasting around the city of Hong Kong and how he spends his free time as a volunteer in educating Hong Kong domestic helpers on wealth management.
Life after Synpulse
What have you been up to since leaving Synpulse?
After leaving Synpulse, I made the decision to switch my career and transitioned into an Investment Product Specialist role at HSBC Global Private Bank, focusing on mutual funds product management and delivering best-in-class mutual funds value-added service (e.g., advisory) to private banking and wealth clients.
Can you tell us more about your current position?
I'm currently leading a team of four people to search for the best fund ideas and onboard them into our fund platform. This means talking to asset managers (e.g., HSBC Asset Management, JP Morgan, Allianz, UBS, etc.) to always be up-to-date on the recent investment trends (e.g., ESG, Greater Bay Area, etc.) and fund products.
I'm actively covering more than 13 different markets within the bank and have supported the expansion of the bank's Asia Wealth mutual funds business footprint by setting up its mutual funds offering in Vietnam, Australia, and the Philippines. The most exciting part of my job is collaborating with country teams and asset managers to uncover value-generating fund IPO ideas across the client continuum.
The Synpulse factor
What attracted you to Synpulse?
It was the thrill of being in an entrepreneurial culture and working together with like-minded people that attracted me the most. The initiatives, which Synpulse engages in, are always designed to expand frontier ideas in digital strategy and platform developments. The multicultural community within the Synpulse DNA was a thriving one for me to evolve not just my technical skills but also grow my personal qualities.
What are some of your favourite memories of Synpulse?
There are so many! But, most of all, spending time with such a close-knit community of people.
I always joked that my only friends in Hong Kong are those that I made during my time at Synpulse. These are the colleagues that I travel with around the world, spend my weekends with, and, most recently, watch Minions in the cinema at 11 in the morning. It's a very warm community that I always felt grateful for. By no mistake, within my innermost group of friends, we called ourselves 'La Familia', which translates to 'the family' – as cheesy as it may sound!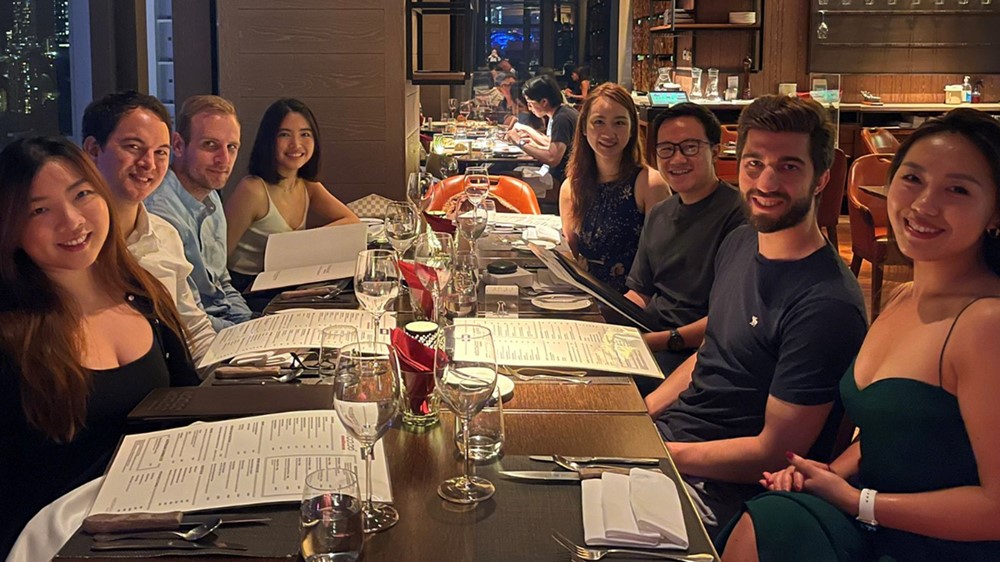 How has your Synpulse career impacted you?
Hugely! It has taught me that as long as you become a life-long learner and have the right support system around you, you can achieve great things.
I can't forget my first solo presentation to a private banking Managing Director, where I had to pitch a transformational business idea. It was a very stressful time indeed. That experience has developed my professionalism and self-composure at an early stage, enabling me to talk to all seniority levels down the road.
At a crossroad
What made you move from consulting to private banking?
I wanted to have clear ownership of an outcome within a business line in a bank. It was a really unique opportunity for me to understand the mutual funds business and tap into my interest in investments by engaging with technical fund managers on product development.
Life outside of work
Outside of work, what have you been up to? What are some of your hobbies that you spend time on after work?
Most recently, I developed the hobby of tea-tasting. There are apparently a lot of great tea shops with very relaxed ambiance around the city.
Although Hong Kong is a very vibrant city well known for its fast-paced lifestyle, I think it's always critical to maintain healthy mental health and contribute back to society whenever possible. That is why I am also a volunteer in educating domestic helpers on wealth management and the concepts pertaining to goal planning.
Most domestic helpers are unable to find the right balance between spending and saving, which have made most of them indebted. The advent of social media has accelerated the lifestyle of overspending and glamour. That is why I wanted to clear this social stigma and introduce a debt-free life to those who need it most.
---

Connect with Davin on LinkedIn.


---

Have a query? Reach out to the Synpulse APAC Alumni team here