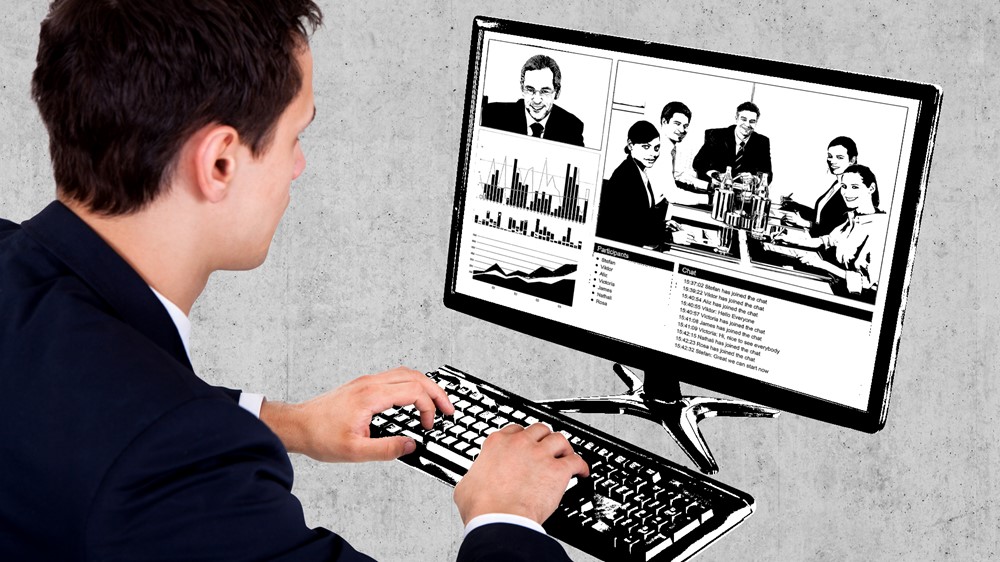 Use the Great Lockdown to Unleash the Potential of Remote Working
How do you get real productivity from a virtual team? However the New Normal turns out, you have to master the hard and soft sides of remote working. We explain how.
---
The change to remote working has been sudden and unprecedented, and many organizations aren't as prepared as they'd like to be. Soon we'll be free of the Great Lockdown, but for many, the perplexities of remote work will be the foundation of the New Normal. The Great Lockdown has jumpstarted many corporate digital transformation programs, but it's also revealed how many organizations just weren't ready. Planning for the New Normal is a matter of guesswork, but as corporate policies and technologies continue to drag on, managers have to make sure that their teams progress.
This isn't so easy in the current situation. During the Great Recession, wealth management firms were able to manage the stock market turmoil by asking employees to turn up earlier to the office, stay late, or come in on the weekend to plan out a strategy. Clients who needed reassurance could set up face-to-face meetings, and relationship managers could ease their concerns in a conference room or over an informal meal. Now, during the "Great Lockdown," team managers have no physical spaces for their advisors and clients to meet. For many, efforts to map out a continuity plan with technology have been a difficult path. As internal IT departments grapple with the challenge of putting together hardware and software solutions and offering guidance on how to work remotely, someone is paying the price: the virtual worker. How do we tackle such unprecedented problems?
For close to 25 years, Synpulse has been helping global financial institutions such as banks, asset managers, and wealth managers reengineer their business processes to accommodate the evolving IT landscape. There has never been a more crucial time to make the shift to build progressive remote teams. If done correctly, you can achieve significant efficiencies in the process.
As we have seen, remote working has caused a shift in how employees manage and track their time, stay productive, and work to reach their goals. With such a sudden change to the daily work environment, it's imperative for every manager to understand how to make remote work not only possible, but successful. Let's focus on three essential areas to help you plan out your remote working strategy:
Project and collaboration techniques to keep employees motivated, accountable, and making progress

Equipping the team properly

Scaling securely to protect systems and sensitive data
1. Project Collaboration Techniques
IT consultants and technology companies have been working with distributed teams for many years. To take advantage of blended workforce costs from onshore knowledge workers and offshore developers, successful companies leverage skill sets from different localities and subject matter experts by creating "location agnostic" talent pools. But how exactly can you combine such disparate cultures, languages, technologies, and styles of working? The way to success is striking a balance between maintaining standards and embracing technology while embracing diversity.

Stress Testing the System
Implementing the latest productivity software doesn't automatically guarantee effective remote work. For this to happen, managers must adapt new, agile ways of working and effective ways of communicating with their staff while taking a holistic view of the entire team's progress. If you're worried you might make the wrong choice, just consider the needs of your business at your current development stage. You need to stress test your current technology infrastructure to support business integrity. Overall, 72% of technology directors feel that their stress testing is insufficient and not adequate for the influx of remote business needs. Many factors tend to be ignored in the stress testing approach (see Diagram 1). In many cases, managers even plan for system outages during certain processes for adjusting service level agreements (SLAs). This can be a huge frustration.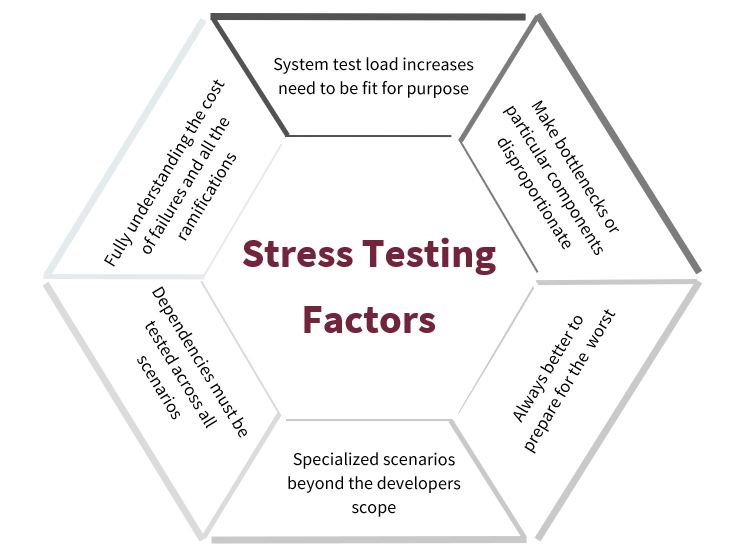 Rolling out new software and working procedures on an enterprise-wide scale can be the foundation of a complicated large-scale transformation that takes months. But breaking down the work into smaller scoped team rollouts can help managers keep their squad to task and assure mission-critical work stays on track. Software platforms that feature milestone tracking, digital asset management, scheduling, real-time messaging, and group chats allow managers to stay on top on their teams' activities and drive them to be more productive. If you want to be effective, it's important for each employee to have a sense of purpose and autonomy while not at the office, and adapt to the distractions of working from home. You can only stress test the technology, but your team makeup and capacity limits are also integral to getting it right.
Rules of Engagement
Anyone who has worked in an environment that uses multiple communication and information channels can attest to the drag on productivity caused by flipping back and forth and having to copy/paste. It also increases the likelihood of human error, creating another hindrance in the form of data rechecks. Managers must consistently establish rules of engagement for each individual team and realistic expectations for each individual. Simple protocols, like when to send an instant message versus an email or a call, will help teams understand the priorities better. Taking into account their work situation, time demands, and personal perspectives can go a long way to keeping colleagues engaged. There are multiple software applications designed to foster unique team cultures and interactions that improve camaraderie and enable teammates to experience a different side of the job, creating a more collective personal and professional experience.
Team collaboration by video chat is the new norm. Here platforms can help with virtual whiteboards, recreating an in-person environment with no need to move back and forth, and using screen sharing to make collaboration more organic. Individuals can use their desktop, tablet, phone, or large format screen to collectively discuss or walk through issues or a project plan. Screen imaging is a critical step for integration, and is fortified by open APIs to mainstay applications for CRM, messaging tools, data, and document storage. It can be stored on the cloud for security, with suggested quarterly penetration testing by a third party provider adhering to the highest information security practices, policies, and standards.
Customizing the Options
Financial services managers have to go deeper into the themes of productivity, encouragement, and efficiency, while maintaining security and compliance. Some vendor platforms offer "privacy data bundles" giving managers the confidence that users are aligned to corporate security protocols for all applications in use. Any platform that provides easy integration with tools already used by the financial organization can bring customization to the role or individual. Workers should be allowed to explore additional platforms that can enhance their productivity, even through permission-based access. In remote environments, the decision-making and ideation process becomes the focus for keeping everyone on the same page and moving forward. It's crucial to effectively track this activity so that the manager can stay one step ahead in the planning process while everyone moves at a different pace.
The main issues to focus on when implementing any of the project and collaboration solutions described above are accountability, motivation, and productivity. No software is going to automatically do that for you. This is why clients often bring in Synpulse teams to help structure execution and adoption programs for monitoring these key metrics. We have managed to quickly set up a distributed team framework and software in, as little as, two or three weeks, from project kick-offs through fledgling programs.
2. Equipping the Team
Depending on the business continuity process the organization had in place before stay-at-home for non-essential employees went into effect, many employees may not be fully outfitted with the proper hardware and equipment. Given that our clients are often located in geographic regions where natural catastrophes occur, we have worked with many organizations on change management issues like this before, and have helped put into place processes to assist with rapid deployment.
With rapid deployment, there must be a golden image that is standard and compliant for all remote computers. This golden image is the starting-point that can be deployed to any endpoint model along with best practices for upload and definitions for each function/application. Some companies choose to avoid model-specific images by writing and running custom scripts after the baseline image is deployed. This requires a higher technical skillset and significantly more time and image capacity on servers, so it's clearly not the right approach in times of unexpected uncertainties.
3. Scaling for Security
One question on everyone's mind is "How can I protect my data and systems when my employees are working from home?" When individuals are required to come into the office and use a desktop workstation, we know that they will be connecting to the secure IT work environment. But as soon as we tell them to work from home and issue laptops or devices, we may feel like the control is out of our hands. Fortunately, there are several options to mitigate the risk of unauthorized access and data leakage.
Every organization should have a robust VPN solution in place. It's certainly very easy for an individual to log in to the company email or system via a web login, but the risks of unsecured wi-fi and unprotected laptops are too high. Hackers or bots can find open network connections and quickly insert themselves into the background, setting up surveillance, and intercepting keystrokes and data transmission. With a solution as simple as a plug-and-play, cloud-based business VPN, companies of any size can securely onboard within hours.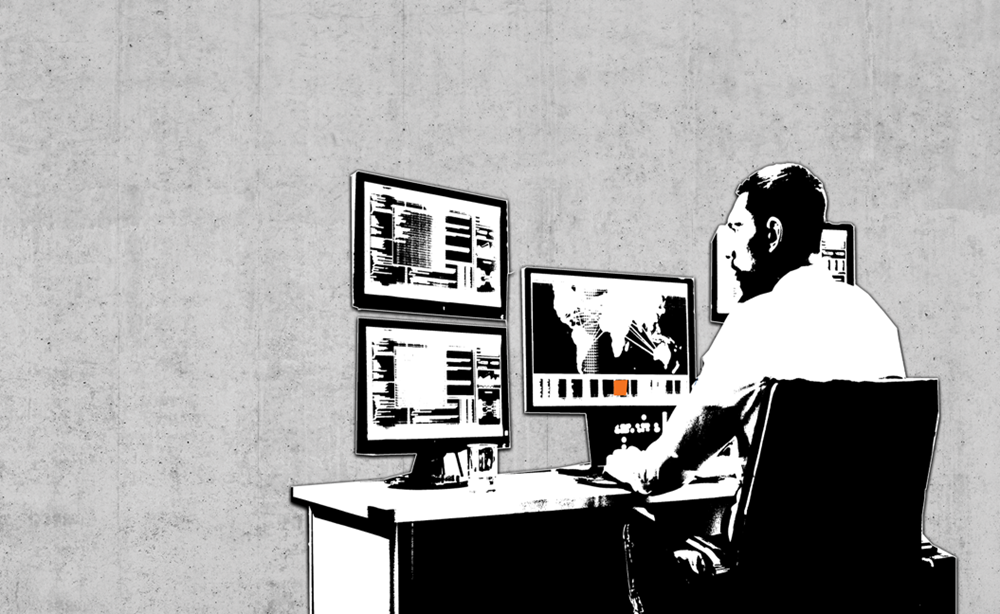 Given the number of applications with multiple user profiles, these days it's more important than ever, not to mix business with pleasure. An IT manager's worst nightmare is having to segregate business apps and data from personal apps and data on mobile devices that integrates with email, contacts, and calendars for Android, iOS, and Windows. We have seen many cases where organizations use platforms like Salesforce, Office 365, Box, Dropbox, and the Google Suite applications, but don't know how to protect them. The go-between has to secure usage of these resources while integrating easily with a total enterprise security protection policy.
Conclusion
The change to remote working has been sudden and unprecedented, and many organizations aren't as prepared as they would like to be. If you're in a position where you or your organization need to mobilize a strategy for getting your remote workers and distributed teams into a scaled, secure solution, we can craft your response. As consultants, we're used to the rigors of being productive while remote, and can help you set up a new communication and project management framework aligned with your business continuity policies and processes to create flexible, progressive, and secure working environments. The culture change doesn't have to be as radical as you may think. It's a difficult time for everyone. But as we wait to return to business as usual, the Great Lockdown is giving us the time to embrace and prepare for the New Normal.
Please contact us for a conversation on how we can help your organization embrace the New Normal and customize a solution for your specific user group and needs.