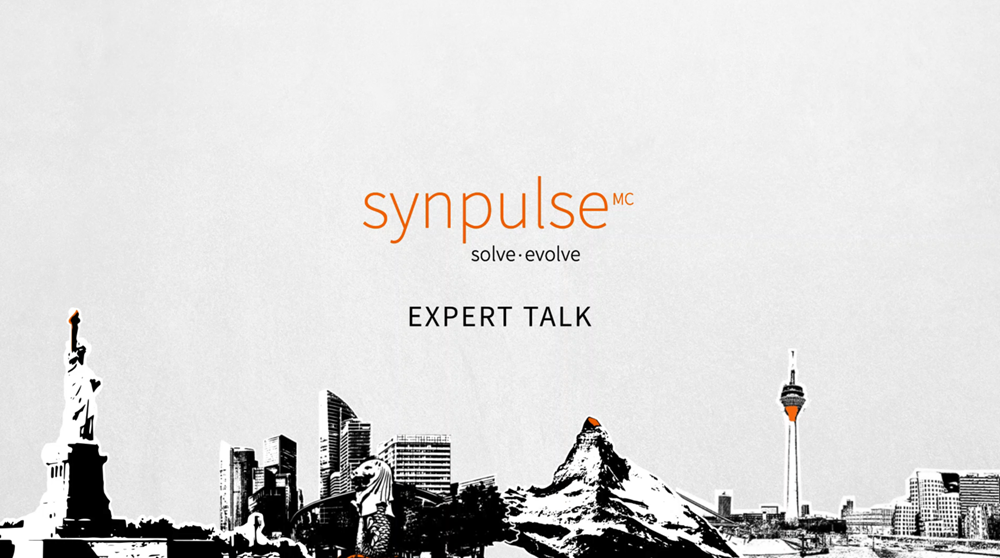 Synpulse Expert Talk with «Billte - Sending and Managing Invoices With One Single Connection»
Raphael Bianchi (Head Synpulse Switzerland) and Andrea Girasole (CEO Billte) discuss how Billte helps small, medium and large enterprises to digitize and automatize their entire billing process.

We're seeing new billing solutions being introduced to the Swiss market: the QR-Bill and the e-Bill connection, plus multichannel possibilities for sending invoices and email reconciliation. In order to enable enterprises take advantage of these new solutions in the Swiss marketplace. Billte either collaborates directly with the enterprises themselves, or work with banks that serve the SME segment.
Large enterprises often have legacy systems in place, and it's difficult to change anything in their legacy system. Through establish a middle layer between their legacy system and ours, it's possible to digitize and automate the invoice and payment system. This process can be rolled out within three months.
The benefits of using Billte, according to Andrea
Go-to-market «we're the fastest on the market». Large enterprises can deploy everything in three months, and SME,  register for the white-label solution provided by the banks and they're ready to go.
The flexibility of the solution «We provide APIs and a platform solution. At the same time we cover reconciliation, bank connection, eBill, QR-Bill transformation, etc. – that's a vast number of solutions that large and smaller enterprises need».
If you're a large enterprise you have to choose whether you want the solution on premises or in the cloud. You could own this cloud yourself. 
The financial investment for a large enterprise is relatively low. We're talking a maximum of CHF80k for the set-up.
How does Billte work for banks? They don't send out many invoices. What's your approach there?
Banks don't send out many invoices. Therefore the collaboration works differently.  Based on an established EBICS protocol to the SME's bank account, Banks can promote a white label solution for SMEs to digitize and automate their invoicing process and bring them up to speed with the new solutions coming onto the market − like QR-Bill, eBill, etc.
White Label Solution for Banks
The team behind Billte
For Andrea it has always been a great advantage to be surrounded by people who are complementary to him − culturally and business-wise. Different backgrounds are gathered under one commen goal. From Sabina, who's responsible for marketing, Johnny who has a PHD from ETH in matthematics, and Jakeer who was a tech lead at a major player of the Swiss banks over twenty years. 
It's quite easy to keep the team motivated. Because the team is quite mature. Everybody who joined the team wanted to create something new. They want to push an innovative solution onto the market that will change the way companies do invoiceing and collect payment information.
The internationalization of Billte: APAC, EMEA
Billte was able to internationalize their offering thanks to the F10, a fintech incubator and accelerator they joined two years ago. Through this program, they got in touch with a group of Indonesian companies.  They started partnering with Investree, as they expressed a strong interest in a digitized payment solution for Southeast Asia, were they working with two local partners; and provide the backbone for them.
Billte would like to grow organically, in different markets. They're thoroughly investigating the Southeast Asian market. It's an incredible and interesting market. They're also investigating the central part of Europe. Besides Switzerland looking in to Belgium, which is a similar market to Switzerland. And they're looking into France and Germany. These are the countries where they'd like to establish business in the next five years. 
Internationalization of Billte
If you you need further information on Billte please feel free to reach out to