Data Analytics and Business Process Mining
Insurers in Asia Pacific – in both life and non-life – are keen to harness digital innovation to improve their customer centricity. We take a brief look at state-of-the-art data and process analysis tools that can help them achieve this goal and drive business strategy and performance.
---
Starting on the Analytics Journey and Seeing the Opportunities
Data analytics and business process mining (BPM) includes a range of approaches and solutions from looking backwards ("hindsight") and evaluating the as-is ("insight") to looking forward ("foresight"). They're all designed to enable you to run business planning and predictive modeling.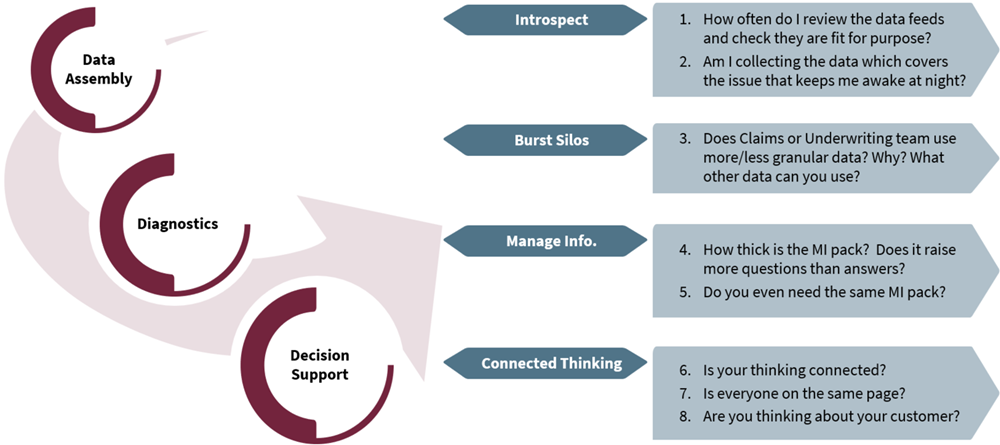 Market Trend Analysis: Priorities for Insurers
The three tables below paint a fascinating picture.
The first table, showing the top five priorities for insurers in Asia Pacific, is revealing. It suggests that they acknowledge the crucial role digital innovation plays in improving customer centricity. But the fact that analytics ranks a close third suggests that APAC insurers have also recognized the missing link: you're not going to be able to achieve truly useful digital innovation and customer centricity without analytics capabilities informing your decisions.
The middle table ("Leading Regions") is also interesting, as it suggests that Asia Pacific is rather more dynamic and upside-oriented that the other two major regions (although it also raises the question of whether they shouldn't be paying slightly more attention to the risk aspects of the new technology).
The third table suggest that Insurers are open to the idea to collaborate with 3rd party services providing innovation and analytics capabilities. This is encouraging because Insurers are realising their core competence and happy to leverage analytical expertise from 3rd party tools and skills.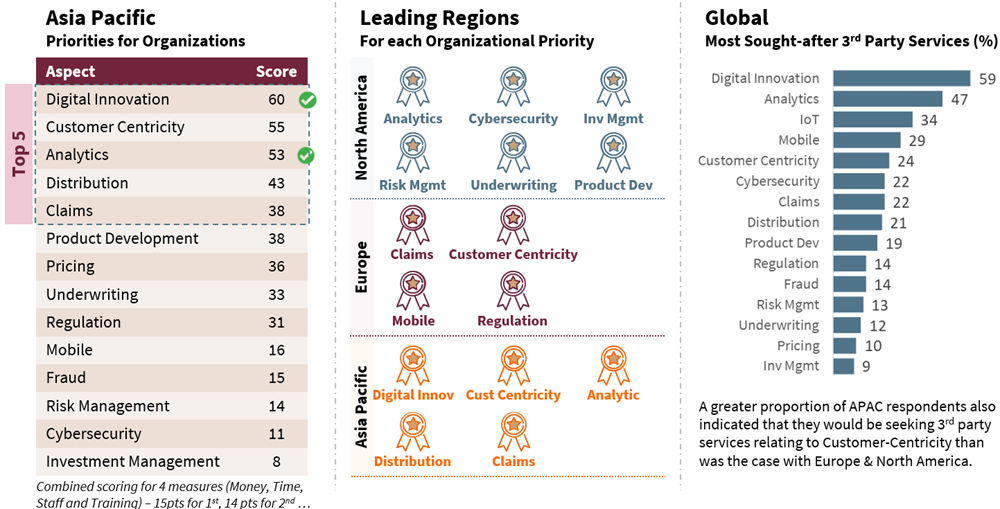 What does a Health Insurer Customer need?
The priorities of insurance companies are one thing. But do they match the actual needs of their customers? To find out what insurance customers want, we conducted a market survey. The findings are summed up in the graphic below.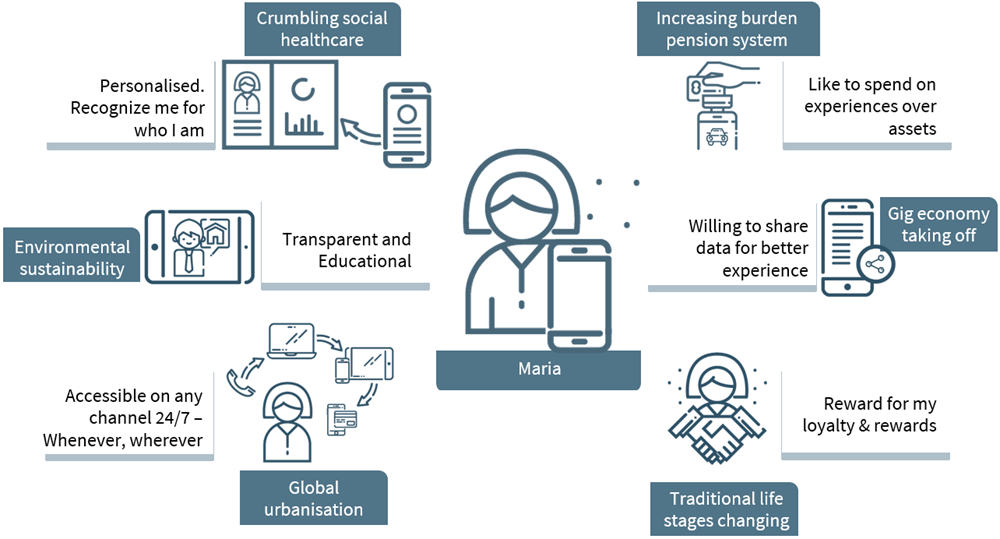 Customer Experience vs Insurer's Challenges in Reality
Comparing these needs with insurers' ability to meet them reveals a pretty clear message: while insurance customers have set their expectations, there's still a gap in the services offered. This gap is due to insurers' internal processes, systems, and real-life capability challenges.
A lot of these bottlenecks can be addressed by running good analytics. Analytical tool-sets for process mining can help diagnose the issues and help management find solutions. This graphic illustrates some of the problems that typically come up in an analysis.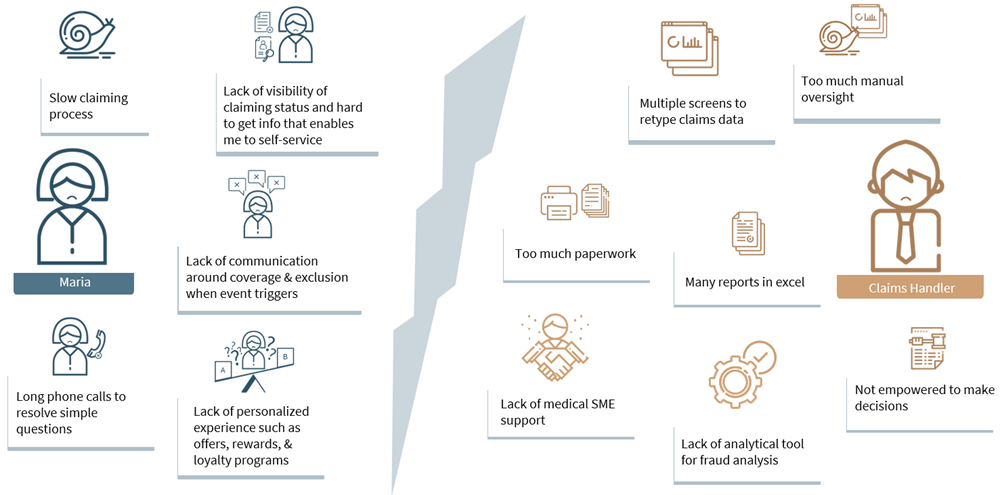 What is Process Mining?
Process mining is family of techniques applied to processes and data that can yield detailed and accurate insights about how processes are actually operating in real life (as opposed to how they're supposed to function or someone's subjective, intuitive impression of how they're functioning).
As we explained above, these insights aren't just related to how the process has run in the past or how it's running at present; they can also be used to predict problems that might arise in the future. This makes process mining an invaluable tool for managing both performance and compliance.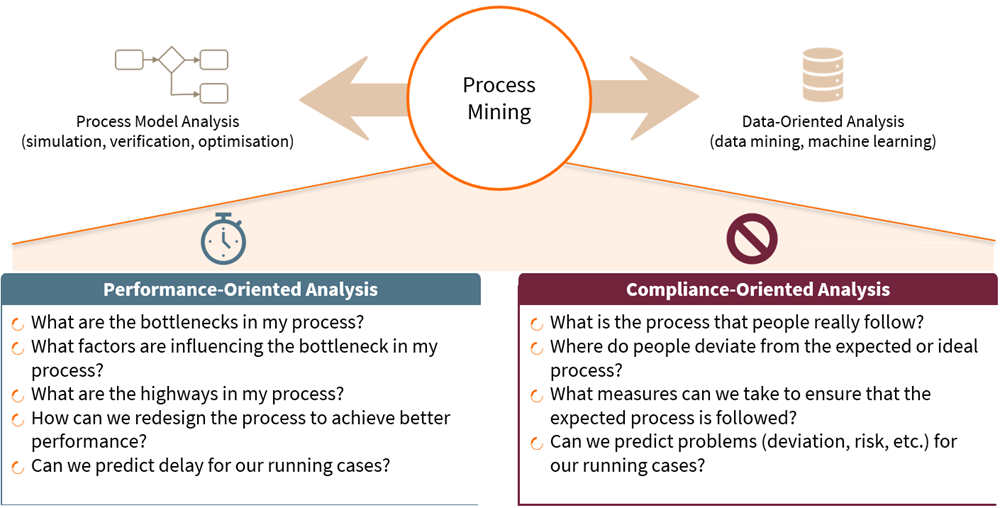 DEMO VIDEO

Please view the video below for a demo of our solution that can run process mining  analytics on Health Claims and Distribution data.
Claims: Why the Process Matters So Much
Despite typically being the last process in the insurance value chain, the claims process may well be the most important, as it has a major impact on brand reputation, customer experience, and retention.
Getting claims right is the key to preventing fraud, reducing operational costs, and increasing customer retention.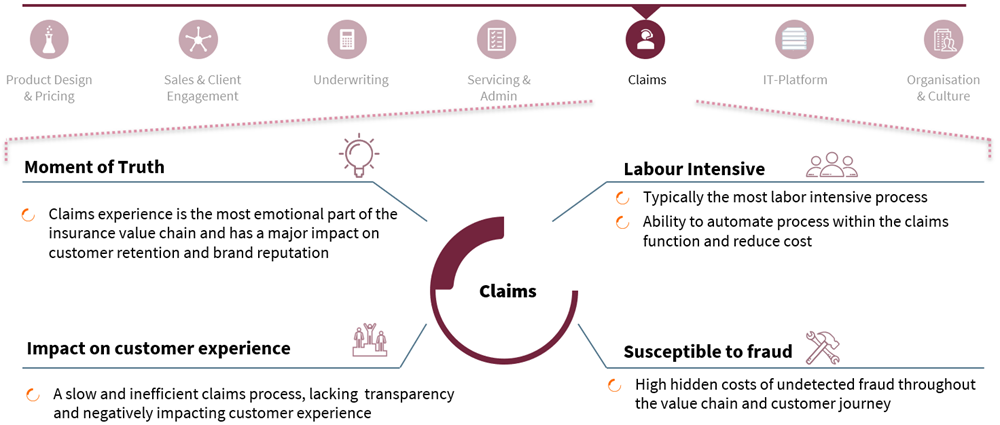 In an environment of rapid change in regulation, technology, and consumer demand, you need a partner at your side that knows what it takes to be successful. If you're interested in a use case and some insights from one of the largest health insurance providers in the region, please don't hesitate to get in touch with us at Synpulse.
We're looking forward to the exchange!